Ballet Memphis serves Memphis and the greater Mid-South area with performances, education and community engagement, while maintaining a national and international touring schedule. Support from a stellar staff and dedicated, community-focused board ensures that all our programs continue with unwavering high standards.
Dorothy Gunther Pugh
CEO & Founding Artistic Director
Steven McMahon
Artistic Director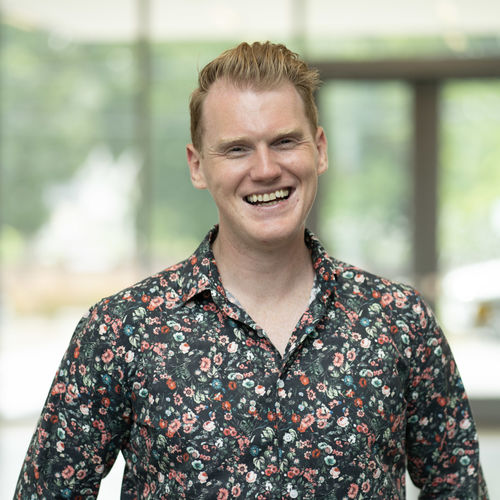 Tamara Hoffmann
Senior Ballet Mistress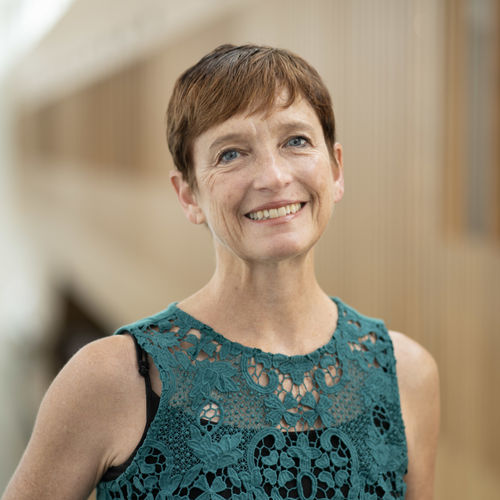 Julie Marie Niekrasz
Rehearsal Assistant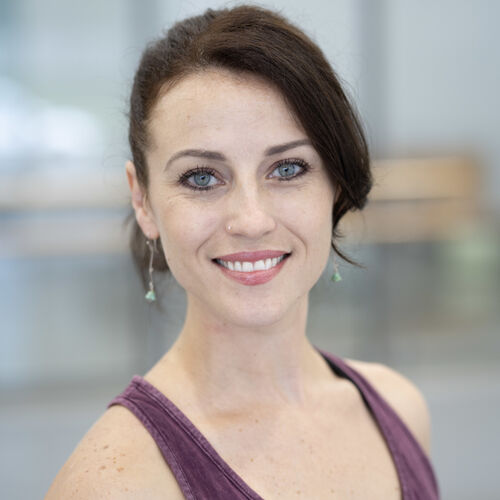 Janet Parke
School & Youth Ballet Memphis Director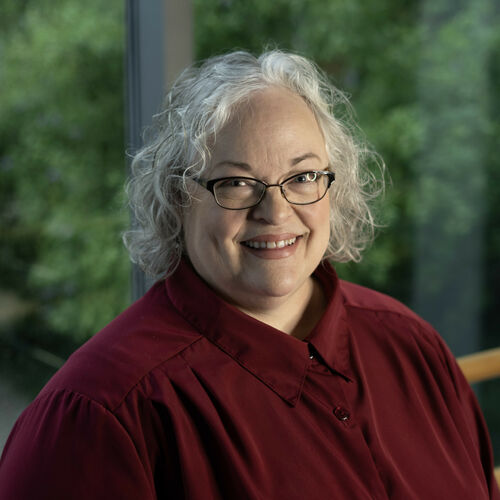 Nikki Lewis
Community Dance Manager
CEO & Founding Artistic Director
Dorothy Gunther Pugh
Dorothy is a native Memphian who began her ballet training with Edith Royal of Orlando, Florida and later studied with Louise Rooke and Memphis Ballet. After graduating cum laude from Vanderbilt University, she studied with Raymond Clay and Donna Carver, and performed with Dance Concert Theatre. She completed teacher-training courses at the Royal Academy of Dance in London and with New York ballet master David Howard. Dorothy has appeared on several national dance panels, including PBS NewsHour, the National Endowment for the Arts Dance Panel and the Glass Slipper Ceiling Symposium. A member of the Royal Society for the Encouragement of Arts, Manufactures and Commerce, she has received the Women of Achievement Award for Initiative and the Gordon Holl Outstanding Arts Administrator's Award, and is a recipient of a fellowship from the Center for Social Innovation at Stanford University Graduate School of Business. She is a fellow in the National Arts Strategies' Chief Executive Program™ and was named a 2012 Legends Award winner from the Women's Foundation for a Greater Memphis. In 2013, she received the Briggs' Foundation Community Service Award. She is the 2015 chair of the Artistic Directors' Council for Dance/USA, the nation's largest dance service organization for professional dance companies. Dorothy appeared in many roles with Ballet Memphis before leaving the stage. Read more about Dorothy...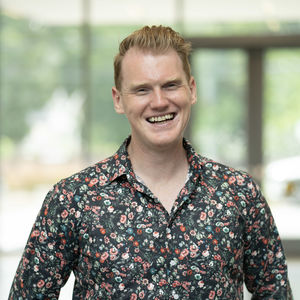 Artistic Director
Steven McMahon
Steven has created more than a dozen ballets for Ballet Memphis, including his first full-length ballet, Wizard of Oz as well as Soul Selects Her Own Society, Confluence, The Royal We and Peter Pan. His other new ballets for Ballet Memphis include Carnival of the Animals, Romeo and Juliet and Cinderella. Steven also has choreographed many original works including The Lovely Story of Us, which was performed in Helsinki, Finland, at the International Ballet Competition, and two of his works, Being Here With Other People and Confluence, have been performed at the Spring to Dance Festival in St. Louis. His works also have been performed at Organizacion Para La Artes in Guatemala and at other venues around the nation. His first ballet, What Your Soul Sings, premiered at Ballet Memphis' Interiorworks. Steven, who is originally from Glasgow, Scotland, is also a dancer with Ballet Memphis and joined after completing his training at The Ailey School in New York City. Read more about Steven...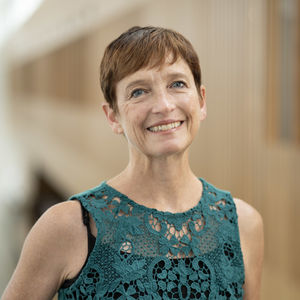 Senior Ballet Mistress
Tamara Hoffmann
Tamara was born in Rochester, Minn., and began dancing at the age of 4. She trained at numerous schools before completing her training at Canada's Royal Winnipeg Ballet professional division. Tamara then danced professionally with the Royal Winnipeg Ballet and Ballet du Nord in France. In her 18-year career, she danced a wide variety of repertoire until retiring from the stage in 1999. As a soloist at the Royal Winnipeg, she toured extensively in Asia, Europe, South America and Russia, averaging 150 performances per year. Some of Tamara's most memorable roles were Clara in John Neumeier's Nutcracker and the lead role of the Waltz Girl in Balanchine's Serenade. Tamara has been ballet mistress for Ballet Memphis since 1999 and has staged many works for the company, including Swan Lake, Trey McIntyre's The Naughty Boy, and Mark Godden's Angels in the Architecture. She is also director of the Pilates Centre of Ballet Memphis and a STOTT PILATES® instructor trainer. The Pilates Centre has been designated a licensed training center for STOTT PILATES® instructors and is the only teacher certification program in Tennessee.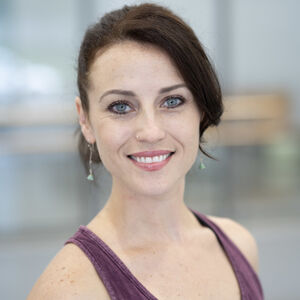 Rehearsal Assistant
Julie Marie Niekrasz
Julie trained at the School of Ballet Chicago, as well as at Milwaukee Ballet/Milwaukee Ballet II and summer programs at the School of American Ballet. She joined Ballet Memphis as a Company dancer in 2004 and enjoyed many roles including Hermia in Mark Godden's Midsummer Night's Dream; Juliet in Romeo and Juliet, Wendy in Peter Pan and the title role in Cinderella, all by Steven McMahon; and in Trey McIntyre's Reassuring Effects of Form and Poetry and In Dreams before retiring from the stage in 2018. She also has choreographed several works on Ballet Memphis including Sa Voix, Reminisce and Corps de Fortitude. She also is a certified Dance for Parkinson's instructor as well as a STOTT PILATES® instructor.
School & Youth Ballet Memphis Director
Janet Parke
Janet joined Ballet Memphis in 1982 before the founding of the Company. Janet trained at the Fort Wayne Ballet Academy, Texas Christian University and the Atlantic Foundation for the Performing Arts in Fort Lauderdale, Florida, under the direction of Ruth C. Petrinovic and Brenda Gooden. As Director of Ballet Memphis School, she has developed the syllabus used in all levels of the school which emphasizes a kinesthetic approach to technique and fosters creativity in our student dancers. Over the years, Janet has choreographed dozens of works, including the company's original Nutcracker, and many short and full-length works for the dancers of Youth Ballet Memphis.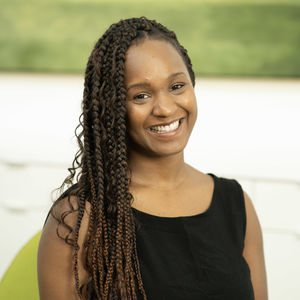 Community Dance Manager
Nikki Lewis
Nikki was born and raised in Memphis, and studied at Ballet Memphis School under Janet Parke on full scholarship. As a member of the Junior Company, she danced in student and professional productions including Nutcracker and South of Everywhere. She graduated from East High School and earned a degree in dance education from University of Tennessee at Martin. Nikki creates school curricula centered around Ballet Memphis productions as well as heads up the Company's work with Knowledge Quest and Leadership Empowerment Center afterschool programs and other youth programs. For Ballet Memphis School, she teaches Discover Dance and Ballet for Older Beginners. Her early dance experience was with Watoto de Afrika children's dance troupe, founded and directed by Donald O'Conner. She is a licensed K through 12 dance teacher.
Allan Kerr
Director of Production / Facilities Manager
Kristen Fisher
Stage Manager / Production Coordinator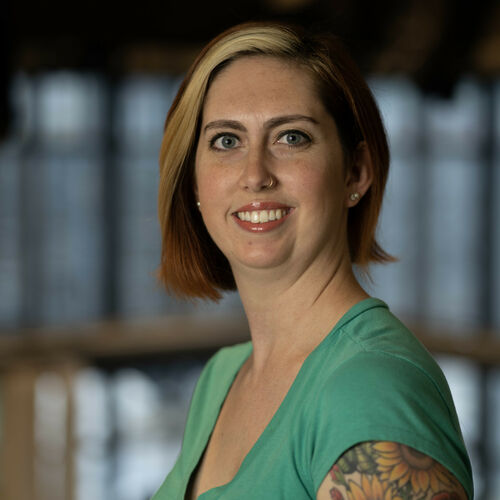 Bruce Bui
Wardrobe Supervisor & Resident Costume Designer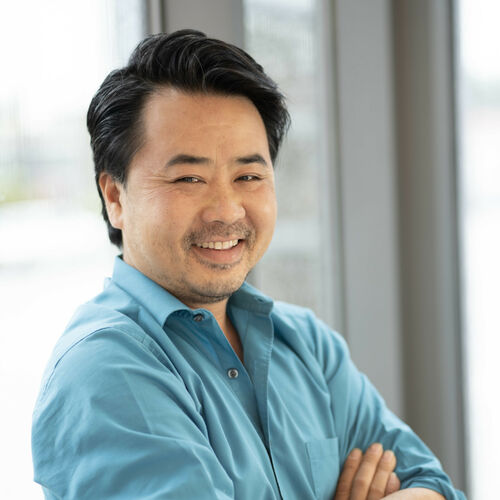 Gabriela Moros
Wardrobe Assistant
Haley Warner
Costume Construction & Shoe Manager
Ashley Selburg
Costume Construction
Sheric Hull
Master Electrician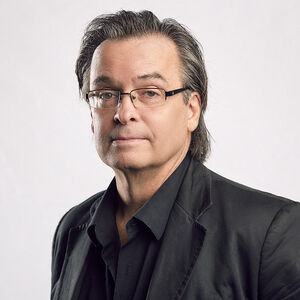 Director of Production / Facilities Manager
Allan Kerr
Allan joined Ballet Memphis in 2004. He was production supervisor for the Joffrey Ballet from 2007-2010. He has worked for American Repertory Ballet, Dance Connecticut, Jennifer Muller/The Works, Saeko Inchinohe Dance Company, The New York Pops, The Working Theatre, Bolshoi Ballet, The Directors Company, Paul Taylor Dance Company, and the National Playwrights Conference at The Eugene O'Neill Theatre Center, among others. He was lighting director for the Soweto Gospel Choir and art director for the film "Dead Broke." Allan has extensive experience touring with dance companies both in the U.S. and internationally. He has a B.F.A. from the University of North Carolina School of the Arts and attended the Institut Supérieur des Techniques du Spectacle in Avignon, France.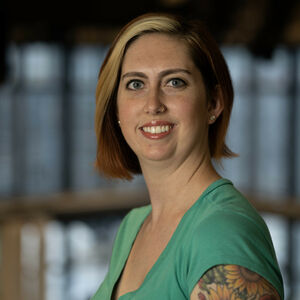 Stage Manager / Production Coordinator
Kristen Fisher
Kristen joined Ballet Memphis in 2012. In Memphis, she has also stage managed for Tennessee Shakespeare Company, Playhouse on the Square, and Theatre Memphis. Prior to moving to Memphis, she was a stage manager for two seasons at Busch Gardens in Williamsburg, Virginia. Kristen has a B.F.A. in stage management from Mason Gross School of the Arts at Rutgers University.
Wardrobe Supervisor & Resident Costume Designer
Bruce Bui
Bruce is is originally from Southern California. Joining Ballet Memphis in 2000 as the wardrobe supervisor and resident costume designer for Ballet Memphis, he has designed costumes for Steven McMahon, Mark Godden, Trey McIntyre, Julia Adam, Jane Comfort, and others. His works can be seen regularly on the stages of The Orpheum and Playhouse on the Square and at numerous other venues around the region and around the nation. He also has worked with companies such as Tennessee Shakespeare Company, Kingsmen Shakespeare, Harid Conservatory, Trey McIntyre Project, Ballet Des Moines, among others. In addition, Bruce also has styled commercials for First Tennessee Bank and FedEx.

Wardrobe Assistant
Gabriela Moros
Gabriela began dancing at age 14 in Venezuela. Gabriela has danced with Rebecca Dance Company, Ballet Memphis, Miami Hispanic Ballet, Miami International Ballet House of New Century Company, Brazarte Dance Company, The National Ballet of Caracas and the Juvenile Ballet of Venezuela. While dancing here at Ballet Memphis Gabriela used her spare time working in the costume shop and after retiring, was given the opportunity by Bruce Bui to continue working there. She has realized that in her life she is fortunate and blessed to have dance professionally for over 16 years but found her true passion, sewing.

Costume Construction & Shoe Manager
Haley Warner
Originally from Detroit, Michigan, Haley has spent much of her life studying ballet. She trained in Visual Arts and Costume Design at the Interlochen Academy of the Arts before attending college. At the California Institute of the Arts, she obtained a dual BFA degree in both Costume Design and Fine Art. She designed for numerous films, dance productions, music performances, and interdisciplinary works in Los Angeles before coming to Ballet Memphis. Haley has designed and constructed costumes for Los Angeles City Ballet, Diavolo Institute, Alto Nido Productions, Tennessee Ballet Theater, Collage Dance Collective, Tennessee Shakespeare Company, Youth Ballet Memphis, and even the Liberty Bowl Rodeo, among many others.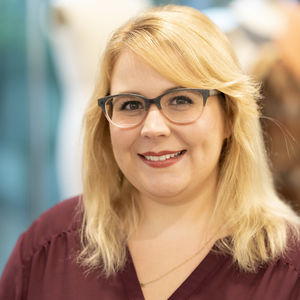 Costume Construction
Ashley Selburg
Ashley joined Ballet Memphis in 2013 after graduating magna cum laude from O'More College of Design and receiving her BFA in Fashion Design. Her artwork and designs have been showcased at the United States Capital Building, Memphis College of Art, the 2012 and 2013 Eloise fashion shows, Memphis International Airport, and most recently on stage at the Dixon Gallery for Tennessee Shakespeare Company's production of Much Ado About Nothing. She has also worked with Theatre Memphis, Opera Memphis, the Boiler Room Theatre, and Nashville Repertory Theatre. In addition Ashley also freelance designs for cosplayers and Renaissance Faires.
Master Electrician
Sheric Hull
Sheric joined Ballet Memphis in 2018. He earned an MFA in stage design/lighting from the University of Nebraska at Lincoln, working under Laurel Shoemaker. He was lighting director on a tour of Brain Candy Live, and also worked as lighting technician/crew chief for Theatrical Meeting Services. He has worked on productions for Creede (Colorado) Repertory Theatre, Opera Omaha, Chicago Dancing Festival, among others.
Carol Miraglia
Director of Finance & Administration
Carolyn McCormick
Director of Communications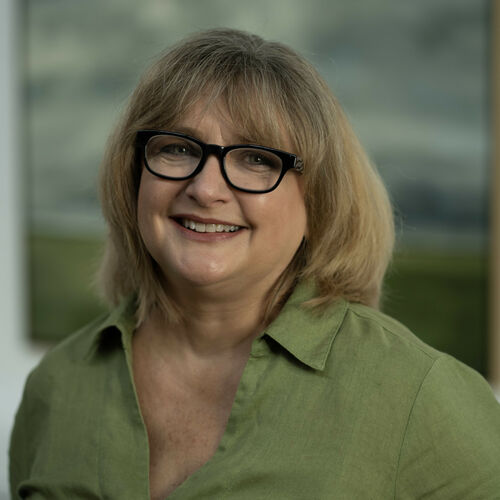 Cathy Allen
Assistant to CEO/Founding Artistic Director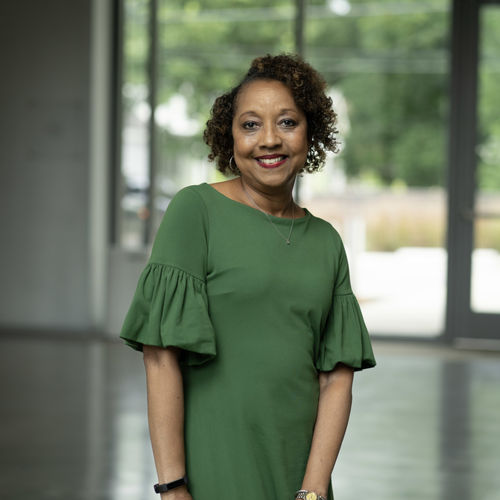 Amelia Thompson
Director of Development & Advancement Strategies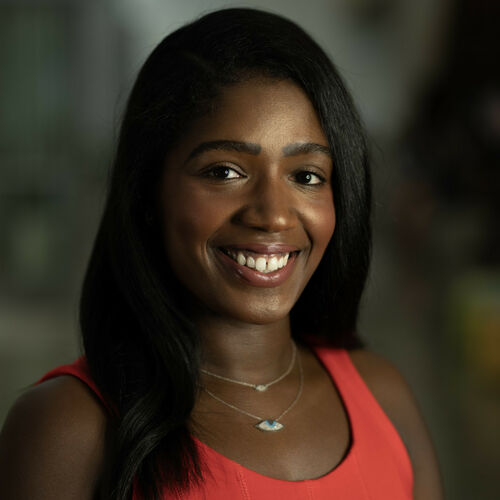 Jenna Lester
School Administrator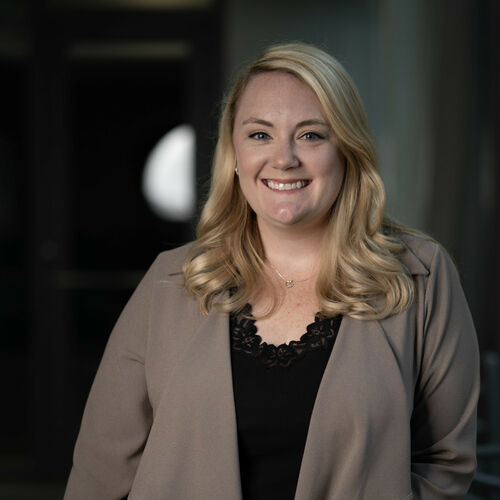 Meredith Duncan
Donor Relations Manager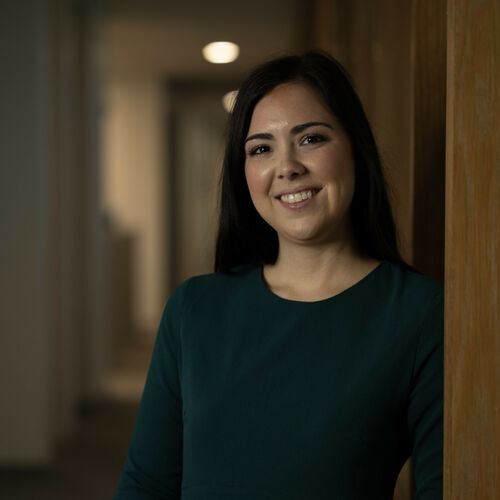 Anna Stewart
Patron Relations Administrator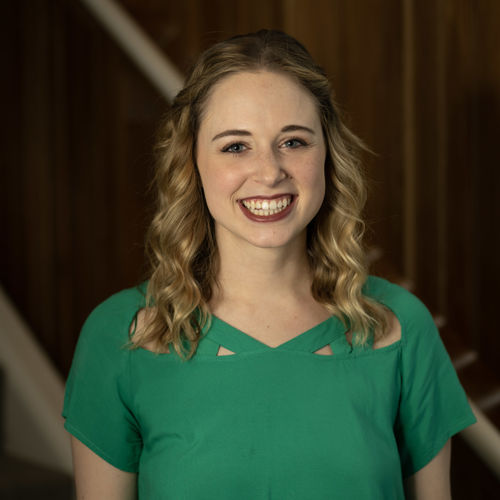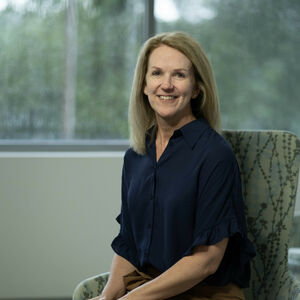 Director of Finance & Administration
Carol Miraglia
Carol comes to Ballet Memphis from the executive headquarters of Chi Omega Fraternity, where she served as CFO. At Ballet Memphis, she provides strategic financial and human resource leadership and direction. Previously, Carol was associate director of finance at Harvard Business School and manager, audit and assurance at Deloitte. She has a B.S. degree in accounting from Auburn University.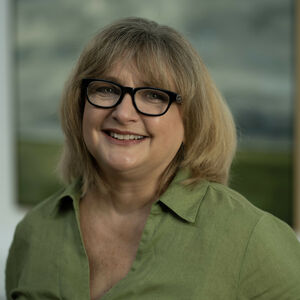 Director of Communications
Carolyn McCormick
Carolyn joined Ballet Memphis in 2013. She previously served as the Director of Development, College of Arts and Sciences at the University of Memphis and prior to that, as Manager of Annual Giving and Special Events at LeBonheur Children's Hospital. Before entering the nonprofit sector in development, she was in the Marketing and Sales Department of Armstrong World Industries, Inc., Lancaster, Pa. Carolyn is originally from New Jersey. She and her husband, Scott McCormick, have three children.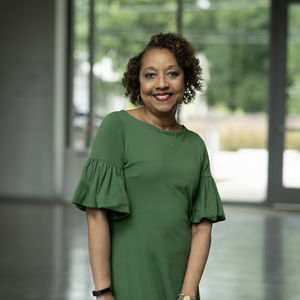 Assistant to CEO/Founding Artistic Director
Cathy Allen
Cathy has been with Ballet Memphis since 2007. Cathy helps to ensure that the t's are crossed and the i's are dotted, handing everything from correspondence, board meeting planning and travel arrangements to managing the Artistic Director's busy calendar. Cathy has a long history working in customer service as well as community involvement in Memphis.
Director of Development & Advancement Strategies
Amelia Thompson
Amelia joined Ballet Memphis in 2017 after serving as assistant director of annual giving at Rhodes College in Memphis as well as at St. Albans School in Washington, D.C. She spent three years at Macy's New York City Buying office at the iconic Herald Square, where she gained experience in merchandise marketing and public relations. Amelia will manage the annual fund for Ballet Memphis as well as help with major gifts. She is a graduate of White Station High School in Memphis and an active alumna of The University of Notre Dame.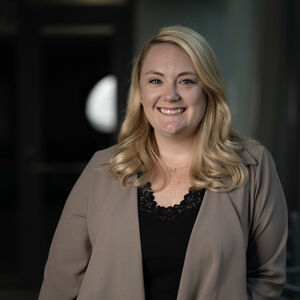 School Administrator
Jenna Lester
Jenna is responsible for all administrative aspects of Ballet Memphis School, from enrollment to tuition collection to helping our students and families. She has a B.A. in theatre from the University of Tennessee, Knoxville and is originally from Nashville.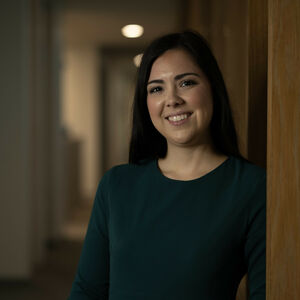 Donor Relations Manager
Meredith Duncan
Meredith was raised in Memphis and is a proud Auburn University graduate. She spent six years working in IT sales in Austin, TX after college before returning to Memphis last spring to be closer to family and give back to her hometown community. Meredith spent nine months working at ALSAC/St. Jude in marketing, and is excited to bring her knowledge of fundraising and love for the arts to Ballet Memphis.
Patron Relations Administrator
Anna Stewart
Anna is a native of Memphis and passionate about her hometown. She is a recent graduate of Mississippi College, where she studied communication. As patron relations administrator, Anna supports the box office as well as helps to coordinate facility rentals. She also is active in the theatre and was a member of the award-winning a capella group, OneVoice.
| | |
| --- | --- |
| Bert Barnett | Retired, Former President, Prime Automotive Warehouse Inc. |
| Joan Schadt Biddle | Lead Content Developer, Crisp Results |
| Andrea Bienstock | General Counsel, Belz Enterprises |
| Eric Clauson | President, Lexington Asset Management |
| LeeAnne Cox | Attorney, Burch Porter Johnson |
| ​David Edmonds | Sr. Vice President, FedEx Worldwide Services |
| Brett Grinder | Vice President, Grinder, Taber & Grinder, Inc. |
| Barbara R. Hyde | President, Hyde Family Foundation |
| Kassidy Johnson | Sr. Business Communications Partner, First Horizon National Corp. |
| Monica C. Jones | Sr. VP, Credit Risk Director, First Horizon National Corp. |
| Faith Kaye | Realtor, Hobson Realtors |
| Sue Layman Lightman | Owner & Artist, Sue Layman Designs |
| Maggie Lovell | Instructor, Rhodes College, Department of Business |
| Eric Mathews | CEO & Founder, Start Co. |
| Gretchen Wollert McLennon | President & Founder, DI Studio |
| Nehali Patel | Physician, St. Jude Children's Research Hospital |
| Dorothy Gunther Pugh | CEO & Founding Artistic Director, Ballet Memphis |
| Judy Self | Attorney, Private Practice |
| Shelley Shanaman | Community Volunteer |
| Catherine Turner | Community Volunteer |