diminishing the gap between art and community
In a targeted effort, Ballet Memphis conducts dance education programming open to all levels of ability, through partnerships with Knowledge Quest and the Jubilee Schools. Our teaching artists spend nearly 20 hours per week exploring movement with 150 students. Through 125 hours of rehearsal and 10 community performance opportunities, students with limited resources train, for free, and unleash a love of dance that will help carry them through life. Please join us as we spark positive change!
Ballet Memphis is supported through the generosity of the entire community. Your gifts make it possible for us to bring artistry to the stage and make an impact across our community.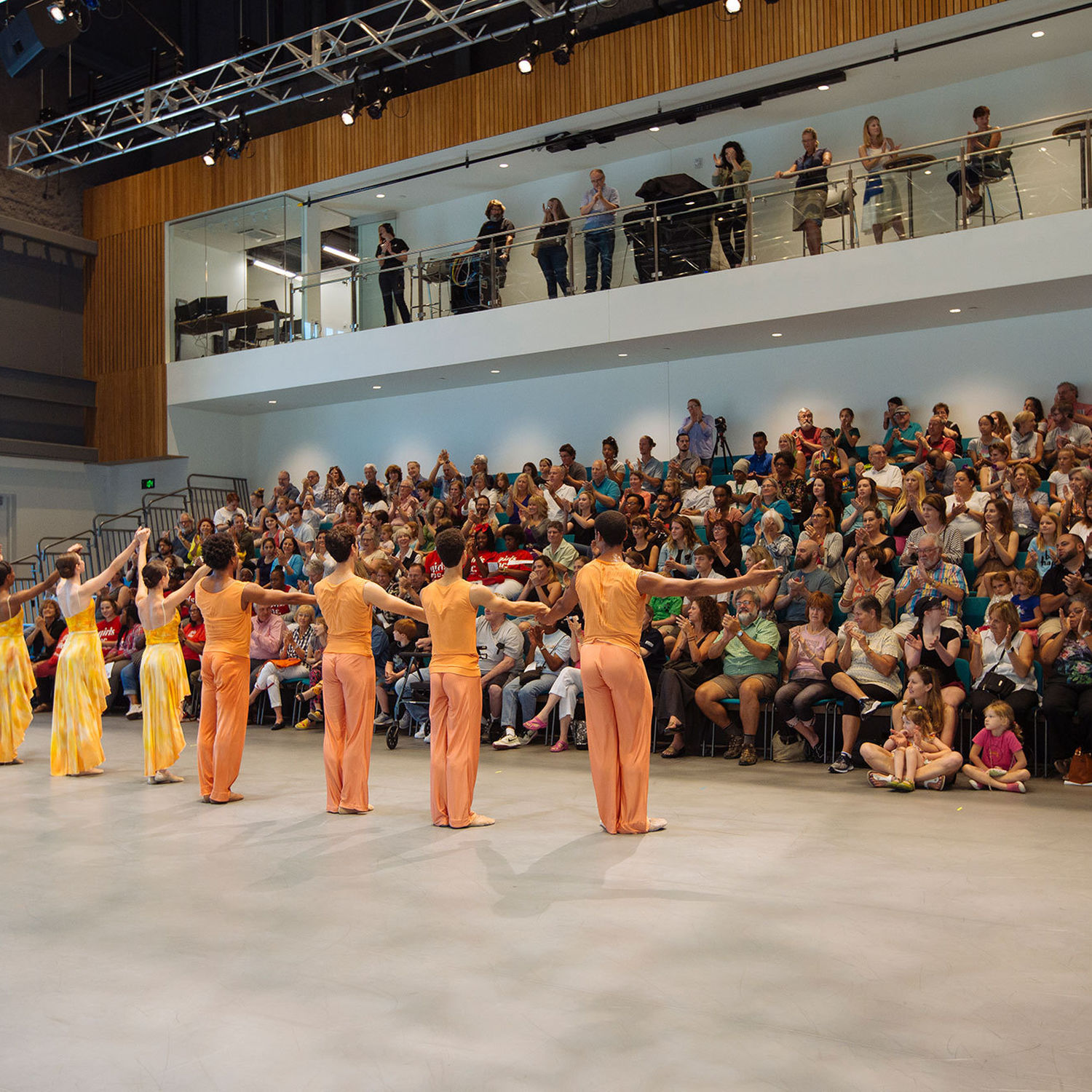 Friend—Gifts of up to $499
Members-exclusive Company newsletter
Partner— Gifts of $500-1499
4 tickets to Turnout, our in-house performance series
15% discount on all Ballet Memphis retail
+ preceding benefits
Principal—Gifts of $1,500-2,499
(1) FlexPass for 2017-2018 season
+ preceding benefits
Bronze— Gifts of $2,500-4,999
Dancer Sponsor exclusive events (Fall and Spring)
5 mat classes at Pilates Centre or Ballet Memphis Midtown
+ preceding benefits
Silver— Gifts of $5,000-9,999
(2) FlexPasses for 2017-2018 season
+ preceding benefits
Gold— Gifts of $10,000-24,999
10 mat classes at Pilates Centre or Ballet Memphis Midtown
+ preceding benefits
Gifts of $25,000 and above

Exclusive behind the scenes experiences (upon request)
+ preceding benefits