Winter Mix Choreographer
Julie Marie Niekrasz introduces us to the world of Civil Rights Freedom Rider Pauli Murray with her Winter Mix piece, Song in a Weary Throat. In this performance, Julie uses thoughtful choreography and fluid movement to explore identity barriers, strength in character, and the demand for change.

Julie's inspiration, Pauli Murray was a women's rights activist, co-founder of NOW, and the first African American female Episcopal priest. She represents marginalized society members of our past, and as a protagonist who refuses to be suppressed or annihilated, Pauli is the unsung hero from whom much is to be learned.
"I was given the task to create a dance around the idea of people in the outskirts of society and why they were pushed there," said Julie about her subject. "I was drawn to Pauli's story. She had this incredible drive about her. She wouldn't get off that Virginia bus until she was in handcuffs. She wouldn't accept not being accepted. Without her, we wouldn't be where we are… I think her story is really relevant. I want the city of Memphis to know about her, what she overcame and how she thrived."
As Ballet Mistress, Certified Dance for Parkinson's founder, company choreographer, and STOTT Pilates instructor, Julie has dedicated endless time and energy to the development of Winter Mix. The performance theme has pushed company dancers and choreographers, herself included, to explore emotional empathy and create dynamic conversations within the community.
Julie touched on the thematics behind her Winter Mix piece,"I found the two parallels of racial discrimination and gender discrimination fascinating and frustrating, and I wanted to explore that in the world of dance," she said. "My choreography demonstrates women's power and a strength of unification. I want this piece to capture the spirit of Pauli's drive and persistence."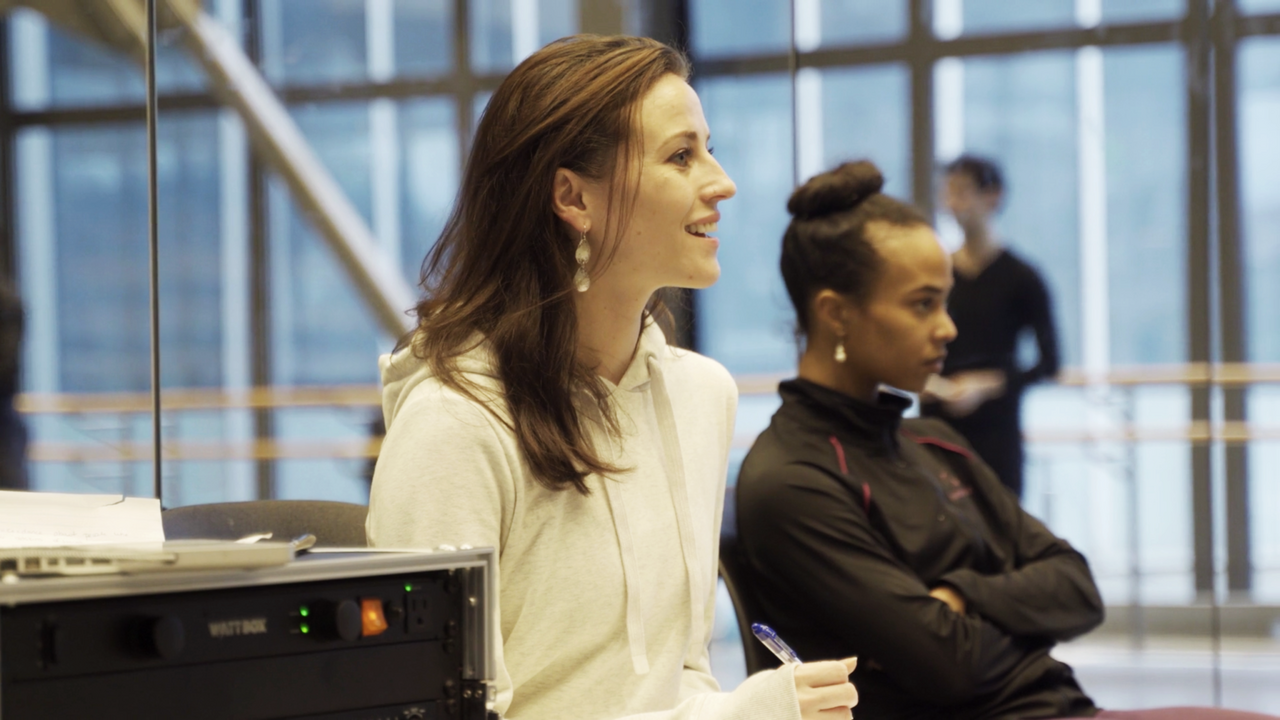 Ballet Memphis Artistic Director and CEO, Dorothy Gunther Pugh added, "Song in a Weary Throat points well to Julie's thinking about how race and gender are two huge discriminatory barriers...hoping we continue to find people who can pick up the pieces and keep climbing." Dorothy continued, "even in the current chaos, we can find many signs of our better selves."
Join us in Ballet Memphis' Fly Studio at this season's Winter Mix to experience Julie's deeply thoughtful performance, Song in a Weary Throat.