MBJ honors projects 'revitalizing' and 'reinvigorating' Memphis
By Meagan Nichols  – Lead Reporter, Memphis Business Journal
Feb 28, 2018, 7:48am CST Updated 2 hours ago
"We are here to celebrate the fact that these projects are not only impacting our community, but they are revitalizing, they are reinvigorating, and they are absolutely changing everything that is Memphis. We have a lot to celebrate."
So said Joanna Crangle, market president and publisher of the Memphis Business Journal at the media outlet's sixth annual Building Memphis Awards, held Feb. 27 at the Memphis Botanic Garden.
The awards not only highlight the best new Memphis developments over the past year but also draw attention to the developers, architects, engineers, contractors, banks — and everyone else who helped make those projects possible.
At last night's ceremony, 25 companies were recognized as finalists in six categories based on the size of the project and if it was a renovation or new construction.
For the complete list of 2018 Building Memphis winners, see below.
But, before Ernie Freemen with FOX 13 emceed the proceedings and before any hardware was handed out, Crangle brought Jacob Steimer — commercial real estate reporter for the MBJ — to the stage to talk about his coverage.
"2017 was a very busy year for commercial real estate in this city," Steimer said. "It is really fun to see the buzz that is alive in so many neighborhoods across the city and chronicle it for our readers. I have been greatly encouraged in my time here, seeing all the companies that are willing to make community minded commercial real estate decisions. … I would even challenge all of you that in whatever ways you can support investments like these, to do so. They help to revitalize our city's core and help undo at least a small part of the damage that racism and white flight have done to our city."
Building Memphis Awards 2018 Winners
TRENDING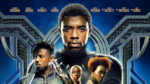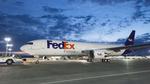 Best Renovation-Small category
Teach for America at Crosstown Concourse, Teach for America Memphis
"When I think about this space, I think about a couple of things. Talent is equally distributed amongst kids in communities in Memphis, and opportunity is not. What we aim to do with the space is give teachers and leaders across our program an opportunity to come together in collaboration." — Ian Smith, managing director and chief of staff, Teach for America Memphis
Best New Construction-Small category
Porter-Leath Early Childhood Academy, Porter-Leath
"This was really a 10-year labor of love from the moment we said this would be a great project for South Memphis. …Today there are 224 of the cutest little people who are getting the best preschool education that they won't pay a penny for, thanks to donors like you and all the foundations and individuals who gave to this project." — Sean Lee, president, Porter-Leath
Best New Construction-Large category
Ballet Memphis headquarters, Ballet Memphis
"What the ballet does is envision worlds that have not been realized yet and have not been created yet, and that is what our art form is like. It is very much like our architecture and construction, because we used the ground in order to soar. And we soar and fly so that our spirits will do the same thing. … Because of wonderful people, we now have the most iconic and interesting ballet company headquarters in America, and we also have the most diverse classical ballet company in America. It is right here because people are generous in this small, unlikely city, where great art, great music, great literature and incredible dance has happened.  — Dorothy Gunther Pugh, CEO, Ballet Memphis