Breathtaking beauty, down to the last stitch
Behind the glimmer and glory of our exquisite tutus or the details of our character-driven costumes is a team of artists that understands how every leap, every lift, and every turn needs movement and mood to help tell a story. Our Ballet Memphis Costume Shop team helps bring the choreographers' and dancers' visions to life, so that our audience can enjoy every last sparkling detail.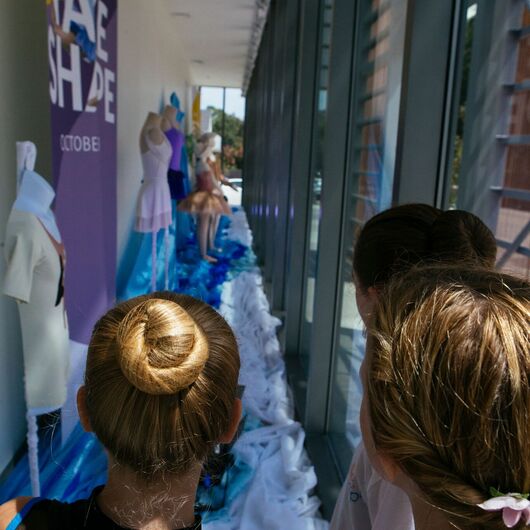 More than 10,000 costumes from over 30 years of classical and innovative repertoire are carefully organized and cared for in our custom-built, two-story Costume Shop. With windows to the street as well as to the interior building, visitors and passersby are encouraged to stop and look at what's being created. Each new season brings with it new dancers, new productions and new costumes to keep the team busy handcrafting each piece of magic for the stage from their own imaginative designs as well as constructing those of guest designers from around the globe. Our larger productions, like Nutcracker, have hundreds of costumes, shoes and tights alone, requiring multiple fittings and drill-team organization.
Bruce Bui
Wardrobe Supervisor & Resident Costume Designer
Maria Gabriela Moros-Diaz
Wardrobe Assistant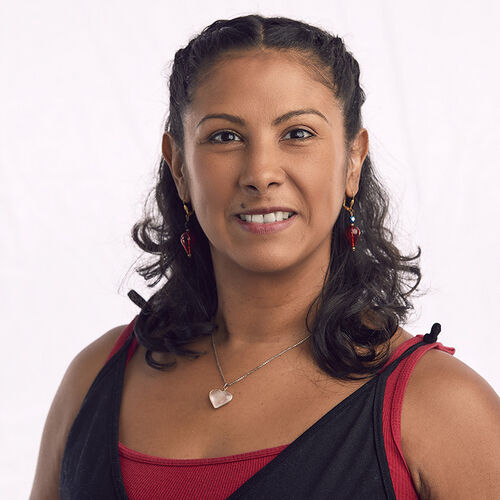 Ashley Selberg
Costume Construction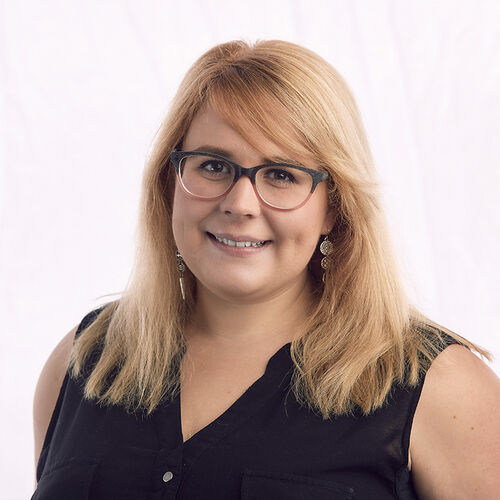 Haley Warner
Costume Construction & Shoe Manager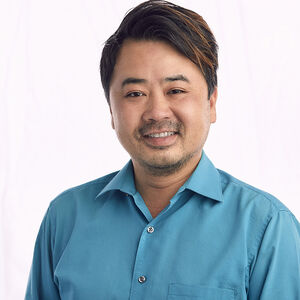 Wardrobe Supervisor & Resident Costume Designer
Bruce Bui
Bruce is is originally from Southern California. Joining Ballet Memphis in 2000 as the wardrobe supervisor and resident costume designer for Ballet Memphis, he has designed costumes for Steven McMahon, Mark Godden, Trey McIntyre, Julia Adam, Jane Comfort, and others. His works can be seen regularly on the stages of The Orpheum and Playhouse on the Square and at numerous other venues around the region and around the nation. He also has worked with companies such as Tennessee Shakespeare Company, Kingsmen Shakespeare, Harid Conservatory, Trey McIntyre Project, Ballet Des Moines, among others. In addition, Bruce also has styled commercials for First Tennessee Bank and FedEx.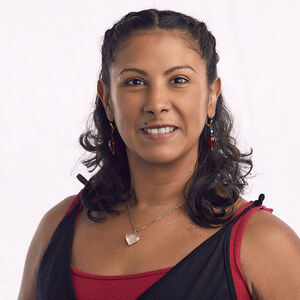 Wardrobe Assistant
Maria Gabriela Moros-Diaz
Gabriela began dancing at age 14 in Venezuela. Gabriela has danced with Rebecca Dance Company, Ballet Memphis, Miami Hispanic Ballet, Miami International Ballet House of New Century Company, Brazarte Dance Company, The National Ballet of Caracas and the Juvenile Ballet of Venezuela. While dancing here at Ballet Memphis Gabriela used her spare time working in the costume shop and after retiring, was given the opportunity by Bruce Bui to continue working there. She has realized that in her life she is fortunate and bless to have dance professionally for over 16 years but found her true passion, sewing. 
Costume Construction
Ashley Selberg
Ashley joined Ballet Memphis in 2013 after graduating magna cum laude from O'More College of Design and receiving her BFA in Fashion Design. Her artwork and designs have been showcased at the U.S. Capital Building, Memphis College of Art, the 2012 and 2013 Eloise fashion shows, Memphis International Airport, and most recently on stage at the Dixon Gallery for Tennessee Shakespeare Company's production of Much Ado About Nothing. She has also worked with Theatre Memphis, Opera Memphis, the Boiler Room Theatre, and Nashville Repertory Theatre. In addition Ashley also freelance designs for cosplayers and Renaissance Faires.

Costume Construction & Shoe Manager
Haley Warner
Originally from Detroit, Michigan, Haley has spent much of her life studying ballet. She trained in Visual Arts and Costume Design at the Interlochen Academy of the Arts before attending college. At the California Institute of the Arts, she obtained a dual BFA degree in both Costume Design and Fine Art. She designed for numerous films, dance productions, music performances, and interdisciplinary works in Los Angeles before coming to Ballet Memphis. Haley has designed and constructed costumes for Los Angeles City Ballet, Diavolo Institute, Alto Nido Productions, Tennessee Ballet Theater, Collage Dance Collective, Tennessee Shakespeare Company, Youth Ballet Memphis, and even the Liberty Bowl Rodeo, among many others.