5 Dancers Reveal Their New Year's Resolutions - Eileen Frazer
By Rachel Hellwig for Pointe Magazine, Dec. 22, 2017

And 5,6,7,8... The countdown to the New Year is on!
Here's a peak at what five dancers from around the country are aiming for in 2018.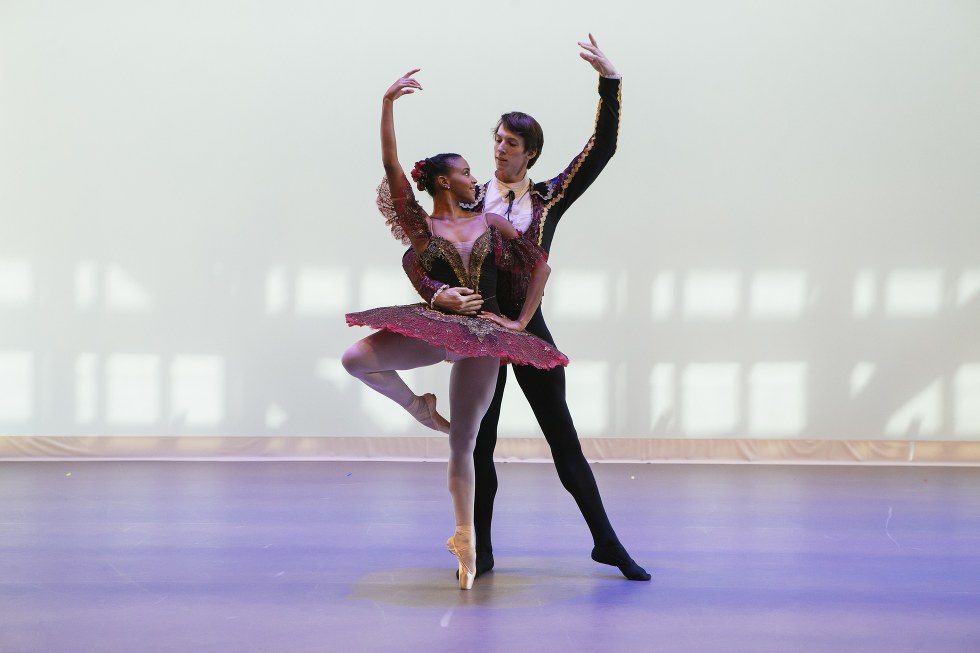 Eileen Frazer with Brandon Ramey in "Don Quixote". Photo by Louis Tucker, Courtesy Ballet Memphis.

Eileen Frazer, Ballet Memphis 
Mindfulness: It's easy to get lost in perfectionism and the stress that comes with this career path. I want to remember to enjoy every performance and be fully present in experiences that come my way.
Be bold: I also want to dare to be bold, further develop the qualities that make me who I am as a dancer and find different ways to share my personality and experiences through the art form. 
Family: Since I'm from Panama, I likewise want to keep nurturing my relationships with my family and friends.
To read about the rest of the dancers, visit Pointe Magazine