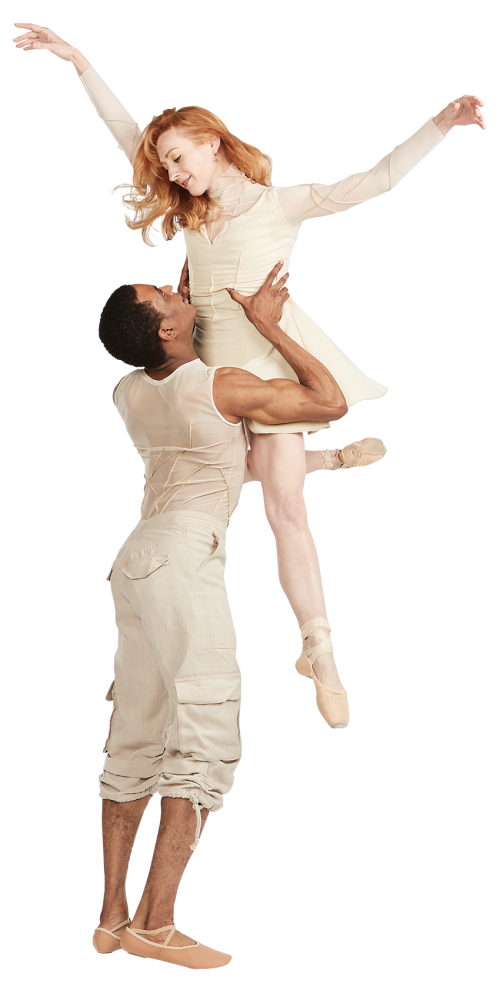 Three world premieres mark the finale of this original series.
A sense of place. It's what we all strive for, and share together. We believe "place" is a rich concept on which to draw, from our first Places that imagined glimpses of past, present and future, to last season's Places Beyond that took us to moments out of our reach. Now imagine treasured, precious things, and the Small Places in which you store them, protect them and honor them.  
This choreographers' showcase introduces Stephanie Martinez, an award-winning dance artist and one of today's most sought-after dancemakers, to Memphis. Stephanie's contemporary works have been described as "luminous and intricately conceived, in order to imagine answers to unspoken questions," a perfect pairing to the thoughtful work from our own dancer Julie Marie Niekrasz and ballet master Brian McSween. 
Julie's world premiere from last season, Sa Voix, was so favorably received it is touring this season. Now she draws inspiration from a locket, and imagines the intrinsic, close-to-the-heart places where our most important things are stored. 
Brian, who created the imaginative Pushin' the Stone for our Pairings world premiere in 2016 will use as his inspiration the Clyde Parke Miniature Circus at the Pink Palace, described as "an unrivaled creation…one man's hopeful response to the hopelessness" of the Great Depression. His new American Circus brings a big top full of characters to life—from lion tamer to clowns and acrobats—set to a range of music from composer William Grant Still, a Southerner and the first African American to conduct a major American orchestra.
Details
STEPHANIE MARTINEZ is a Chicago-based choreographer and 3-Arts Award winner Stephanie Martinez aims to create environments which captivate, connect, and move her audiences along a journey guided by the kinetic momentum of her work. With original creations for Ballet Hispanico, Luna Negra Dance Theater, Sacramento Ballet, Eugene Ballet, The Big Muddy Dance Company, Dance Kaleidoscope, Ron De Jesus Dance, Chicago Dance Crash, and Visceral Dance Chicago, among others, she expands the boundaries of contemporary movement. Stephanie's choreography has been featured in collegiate dance departments across the country, including Point Park University, Columbia College, Northwestern University, Jacksonville University, Virginia Commonwealth University, and Boston Conservatory. In 2010, she assisted Broadway legend Ann Reinking in setting the Fosse Trilogy, as well as Daniel Ezralow, choreographer of Broadway's Spiderman: Turn off the Dark, in remounting his celebrated work, Pulse, for Company C Contemporary Ballet in San Francisco. She has also created for The National Choreographer's Initiative and  was awarded The Joffrey Ballet's "Winning Works: Choreographers of Color" commission, which was subsequently performed at The Joffrey Ballet's 2017 Annual Gala. Upcoming commissions include Charlotte Ballet, Dallas Black Dance Theater, Cincinnati Ballet, and a world premiere with The Joffrey Ballet of Chicago. This is her first work for Ballet Memphis.
BRIAN MCSWEEN began his career in Charlotte, N.C. where he was born and raised. Before joining Ballet Memphis as Ballet Master, he was Associate Artistic Director with the Joffrey Concert Group as well as a guest teacher with the Grand Rapids (Mich.) Ballet under Artistic Director Patricia Barker, and was an adjunct professor of dance at Grand Valley State University (Mich.). He was an artist with the Joffrey Ballet for 10 years in a variety of roles including the Stepsister in Sir Frederick Ashton's Cinderella, Twyla Tharp's Deuce Coupe, the Snow King and Drosselmeyer in Robert Joffrey's The Nutcracker, and Tybalt in John Cranko's Romeo and Juliet, among many others. He also has worked with Complexions, Aspen Santa Fe Ballet, and American Ballet Theatre. Brian has taught, judged and choreographed nationally and internationally, and he can be seen in the movies "Save The Last Dance" and Robert Altman's "The Company." His first choreographed work for Ballet Memphis, Pushin' the Stone, premiered as part of the Company's "Pairings" event.
JULIE MARIE NIEKRASZ trained at the School of Ballet Chicago, as well as at Milwaukee Ballet/Milwaukee Ballet II and summer programs at the School of American Ballet. Favorite roles include Hermia in Mark Godden's Midsummer Night's Dream; Juliet in Romeo and Juliet, Wendy in Peter Pan and the title role in Cinderella, all by Steven McMahon; and in Trey McIntyre's Reassuring Effects of Form and Poetry and In Dreams. She is from Arlington Heights, Ill., and joined Ballet Memphis as a dancer in 2004. She has choreographed several works for Ballet Memphis including Sa Voix, part of Next Steps, and Corps de Fortitude, part of River Project II.