Ballet Memphis Fall Mix
October 26-November 4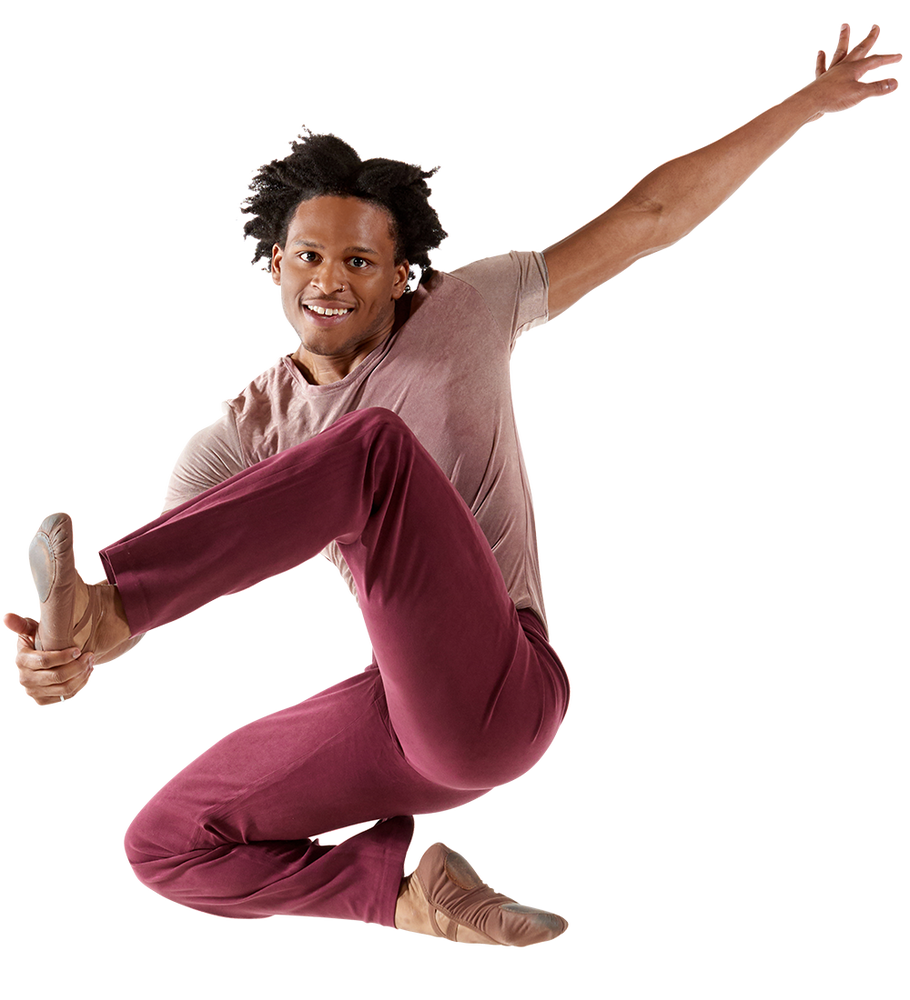 New 'Memphis Project' Works Set to Premiere
You've never seen a show like this before. With Memphis' musical legacy as the source of inspiration, we have commissioned new works that honor our city and its wealth of creativity. Internationally acclaimed choreographer, Trey McIntyre, has returned to Memphis to rework his ballet Memphis Suite with music from so many Memphis favorites. Tennessee native and former Ailey dancer Alia Kache is creating a new work to Memphian Julien Baker's crushingly vulnerable and lyrical music. And we are proud to announce a collaboration between Associate Artistic Director Steven McMahon and the record label Unapologetic. Together they are creating a game-changing work that you will only experience at Ballet Memphis. Seven shows only, starting at $15. Don't miss it!
PERFORMANCES
Friday, Oct 26, 8p
Saturday, Oct 27, 8p
Sunday, Oct 28, 2p
Thursday, Nov 1, 8p + spark! before the show
Friday, Nov 2, 8p
Saturday, Nov 3, 8p
Sunday, Nov 4, 2p
ADD A VIP GREEN ROOM EXPERIENCE
Join our VIP Lounge, one hour before every performance, for signature cocktails, behind-the-scenes Memphis Project content and Ballet Memphis swag for just $25 more. Plus you'll have private access to the show before the doors open, chat with the artists and more. Add on your VIP here >
WHAT IS THE 'MEMPHIS PROJECT'?
Ballet Memphis has invested for years in new works that find their roots in local music, culture and storytelling—creating a body of work that is not only culturally relevant but also uniquely American and authentically us. Part grit, part grace, these commissioned works include music from Johnny Cash to the Staples Singers. Trey McIntyre's In Dreams, set to the music of Roy Orbison and one of Ballet Memphis' signature Memphis Project works that has traveled the world and has even been showcased at the Kennedy Center for the Performing Arts as part of Ballet Across America. This relaunch is incredibly inspiring as we create new stories with the new musicians keeping Memphis' musical legacy pushing boundaries and perspectives.
Details
Alia Kache is from Chattanooga, Tenn. and received her early dance training at the Center for Creative Arts and Chattanooga Ballet. A 2004 graduate of the Ailey/Fordham B.F.A. program, she then joined Ailey II and also performed with Nathan Trice/RITUALS, Creative Outlet, Genesis Dance Company, CeDeCe (Alcobaça, Portugal), and Opera Company Philadelphia. Alia has appeared in Laurie Simon's Music of Regret–Act III, Radio City Christmas Spectacular 75th Anniversary DVD, and Cordoniu Navidad 2007 (Barcelona, Spain). She was a featured dancer in Big League Theatricals' Aida, and performed with Disney's The Lion King (Gazelle Tour). Co-founder of Renegade Performance Group, Alia has choreographed for contestants of the Miss Tennessee and Miss Georgia pageants (Miss America Organization), Broadway Cares, The Helping Hands Campaign, Cistermusica (Alcobaça, Portugal), Associaçao de Dança de Leiria (Leiria, Portugal), and students of The Ailey School. Her work also has been seen at The Tank, Check Us Out Festival, Equilibrium Choreographers Showcase, DUMBO White Wave Festival, Dance Gallery Festival, Harlem Arts Festival, Bryant Park Presents Modern Dance, and FringeNYC. She most recently was rehearsal director for Ailey II, under the artistic direction of Troy Powell, where she assisted in choreographing "Against Their Will" for MTVu, and an industrial for Mercedes-Benz at the New York International Auto Show.
Trey McIntyre was born in Wichita, Kansas and trained at North Carolina School of the Arts and Houston Ballet Academy. He has worked for more than 25 years as a freelance choreographer, producing more than 100 pieces during the span of his career to date. He is the recipient of numerous awards, including a Choo San Goh Award for choreography, a Lifetime Achievement Award from the National Society of Arts and Letters, two personal grants for choreography from the National Endowment of the Arts; he also is a United States Artists Fellow. His works have been performed by companies around the world including Ballet Memphis, Stuttgart Ballet, American Ballet Theatre, Queensland Ballet, Hubbard Street Dance Chicago, New York City Ballet, BalletX, The Washington Ballet and San Francisco Ballet. He founded his dance company, Trey McIntyre Project (TMP) in 2005; in 2014 the company transitioned toward new artistic ventures, reducing its efforts greatly in dance and focusing on a full-length feature documentary, Gravity Hero. A renowned photographer, Trey's photographs have been featured in The New York Times, The Washington Post, The Boston Globe, Sunset magazine, and he was commissioned by the U.S. Forest Service to create a series of photographs to commemorate the 50th anniversary of the Wilderness Act. He currently is working on two books of photography.
Steven McMahon joined Ballet Memphis in 2001 as a dancer and has created more than a dozen ballets for Ballet Memphis, including his first full-length ballet, Wizard of Oz as well as Soul Selects Her Own Society, Confluence, The Royal We and Peter Pan. His other new ballets for Ballet Memphis include Carnival of the Animals, Romeo and Juliet and Cinderella. Steven also has choreographed many original works including The Lovely Story of Us, which was performed in Helsinki, Finland, at the International Ballet Competition, and two of his works, Being Here With Other People and Confluence, have been performed at the Spring to Dance Festival in St. Louis. His works also have been performed at Organizacion Para La Artes in Guatemala and at other venues around the nation. His first ballet, What Your Soul Sings, premiered at Ballet Memphis' Interiorworks. He was a 2016 National Arts Strategies Senior Management Institute fellow as well as a fellow in the 2016 Salzburg Global Forum for Young Cultural Innovators in Salzburg, Austria. Steven, who is originally from Glasgow, Scotland, joined the Company after completing his training at The Ailey School in New York City. He retired from the stage in 2016.He is currently the Company's Associate Artistic Director.
Memphis Suite
Choreography by Trey McIntyre
Restaging by Tamara Hoffmann
Costume Design by Jeanne Button
Lighting Design by Sheric Hull
Photography by Trey McIntyre
Cast: Crystal Brothers, Cecily Khuner, Lydia McRae, Felecia Baker, Alexis Hedge, Eileen Frazer, Lilit Hogtanian, Ashley Hannah Davis, Brandon Ramey, Pablo Sanchez, Ricardo Dyer, Oscar Fernandez
Unrest
Choreography by Alia Kache
Costume Design by Bruce Bui
Lighting Design by Sheric Hull
Cast: Iori Araya, Felecia Baker, Crystal Brothers, Eileen Frazer, Alexis Hedge, Cecily Khuner, Virginia Pilgrim Ramey, Nicole Zadra, Brandon Ramey, Pablo Sanchez, George Sanders, Nathanael Santiago
Unapologetic
Choreography by Steven McMahon
Costume Design by Bruce Bui
Lighting Design by Sheric Hull
Music by Unapologetic, featuring: IMAKEMADBEATS, KID MAESTRO, C MAJOR, PreauXX, Cameron Bethany, Arron James
Cast: Iori Araya, Ashley Hannah Davis, Anwen David, Litlit Hogtanian, Lydia McRae, Jonathan David Dummar, Ricardo Dyer, George W.N. Sanders, Nathanael Santiago

Julien Baker (Musical Artist) was born in Memphis, Tennessee. She is a member of the alternative rock band Forrister, formerly known as The Star Killers. She released her first solo studio album, Sprained Ankle, in 2015, and her second solo full length album, Turn Out the Lights, on Matador Records and recorded at Memphis' Ardent Studios, in 2017. Julien has met critical acclaim for her performance and songwriting, described as emotively cathartic, as well as a fresh take on folk music. She identifies as queer and Christian. She has opened for bands including Death Cab for Cutie, Conor Oberst, The Decemberists, Belle & Sebastian, and Paramore. On October 28, 2017, Baker made her national television debut on CBS This Morning and on January 3, 2018, she made her late night debut on The Late Show with Stephen Colbert.
IMAKEMADBEATS (Musical Artist) There are few producers in hip hop that have as much combined skill and mystery attached to their name as IMAKEMADBEATS. Coming from a musical family and raised in both Memphis, Tenn. and Orlando, Fla., he found himself consumed by music at a very young age. A move to New York City would prove instrumental in the development of his career, both as a producer and as IMAKEMADBEATS, starting when he was an engineer at New York's legendary Quad Studios. At Quad, he worked as an engineer for artists such as Trey Songz, Tyler Perry, Solange Knowles, and more; as a producer, he worked with Christina Aguillera, Anais, Busta Rhymes and others. He released his first album, The Transcontinental, 2009. After a career in corporate and soundtrack work, he returned home to Memphis and founded his own studio and label, Unapologetic. This is his first collaboration with Ballet Memphis.